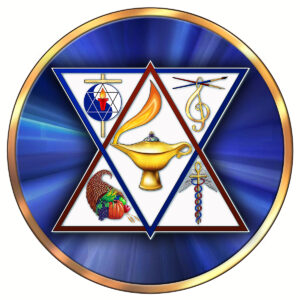 Fundraising Letter 2023
Dear Friends of the Fellowship,
The Fellowship of the Inner Light has been successfully serving the spiritual needs of our local community now going on 52 years. Our small independent church has been successful throughout the years only because of God's Grace and Love for all of us. We have consistently been provided with all of our financial and other needs. During this period of time, literally thousands of individuals have had the opportunity to come together on Sunday mornings as well as during other times of the week for the purpose of worshiping and loving God and supporting one another along the path of life. This is the essence of what we are all about
In my role as President of the Board of Directors, it is my responsibility to let our supporters know that we are in financial need at this time. Last January a large branch fell upon the roof of our cottage. We talked with several arborists regarding this damage, and extensive pruning of the large oak and gum trees towering above the cottage was recommended. The cost for this service was $3700. We also were billed $1700 by a roofing company for repairing our roof, thereby giving us an unanticipated bill of $5400.
I am asking you to help us to stabilize the budget of our Fellowship by providing us with the green energy needed to enable us to continue with the spiritual services offered by our church. Our financial goal is to raise a total of $8000 which will enable us to pay our outstanding debts plus other operational expenses. Any donation, great or small, is greatly appreciated as always.  We have just received word that an anonymous donor is giving us $1300.00 to kick off our fundraiser campaign. We are grateful for this offering.  Happy Prosperity to all!
If you feel the inner call to support us at this time, you may make a tax-deductible donation online by visiting our web site at https://fellowshipoftheinnerlight.com and clicking the red donate button. On the donate page, click on Donate Online: Click Here.  Pull down the Sub Fund menu and select Operating Funds.  You will receive an e-mail confirming your donation. Or you may give the old-fashioned way by simply adding money in our collection plates at our Sunday services or by mailing a check to the
Fellowship of the Inner Light, 620 14th St., Virginia Beach, VA 23451
Or use this link to go directly to the Donation page
Much love to each of you,
Bruce Shelton, Senior Pastor
                   See below for helpful information!
________________________________________________________
Fellowship of the Inner Light
May 8, 2023
We are giving you, our Members and Fellowship Family, a small snapshot of how your support and generous donations have helped us accomplish wonderful things in the past year.
We assist individuals in our community to attain services and financial support
We tithe our funds that we receive to numerous organizations in the United States and around the world (e.g. Outreach Africa, World Central Kitchen, Christians for Haiti, Local Foodbanks, and Judeo-Christian Outreach Center (providing dinners four times each year for the homeless in our community).
We provided Christmas gifts for Fellowship families with children
We raised funds for School Supplies for a local family and for teachers and students at a local Elementary School.
Our wonderful ministers have started programs for a year long seminary program which currently has 11 seminarians who meet once a month and on select weekends during the year.
Several of our ministers have been working diligently on weekly meetings with our younger members called our "Jedi Initiates". Various topics have centered around their interests along with Inner Light Consciousness teachings.
Several zoom groups meet regularly – Prayer Healing sessions, Paul Solomon Reading group, Inner Light Consciousness etc. These sessions have provided unity with people from all around the world.
After church coffee and treats are provided and allows for community socialization and connection following our Sunday services.
We are so blessed to be able to attract wonderful speakers, from a wide array of backgrounds, for our Sunday Services , and then we offer these talks to everyone on YouTube.
We continue to support the archival project for the Paul Solomon Readings.
Our board members work tirelessly behind the scenes to keep our grounds and building looking beautiful.  The Board also has members that work on our website and post positive messages on Instagram and Facebook. One of our board members serves as Treasurer and assures that all our bills are paid on time.
Funds have been used to pay for recent damages to our cottage – roof and tree trimming and inside water damage (which we are still raising funds for).
The Fellowship Family Gatherings – both our 50 year celebration last May and the upcoming gathering on May 19-21. These gatherings help all of us to unite with our Fellowship family members from all around the world.
Your donations also help us to pay for our wonderful Office Manager, Susan Thomas, and pay to keep our church cleaned each week. Funds also provide for the monthly and yearly bills that keep our humble church heated, well lighted, insured, and with plenty of water!
Opportunities arise each and everyday for our Fellowship to serve God and act as channels for his work here in the Earth. The contributions you make to the Fellowship of the Inner Light are so greatly appreciated – your support helps to save and change lives for our brothers and sisters.  Thank you!
Blessings,
Judie Midgett, Corresponding Secretary
Board of Directors