"The spiritual needs of the congregation of the FIL are served by a team of active ordained Ministers. The Ministers alternate in officiating at our Sunday services and respond to congregant's pastoral needs upon request. Needs may include spiritual counseling, telephone contact with the sick and/or elderly, and responding to financial requests of those in need.
Ministers are also available to officiate at Weddings, Christenings, Baptisms and Funerals. Our Prayer-Healing Group meets weekly; all prayer requests are gladly received and promptly acted upon.
To find out if there is a Minister near you, simple call or email

Sunday Services



Bruce Shelton Minister of the Fellowship of the Inner Light
Bruce has served as a Minister of the Fellowship of the Inner Light since 1984, following his ordination by Paul Solomon. He currently serves in the role of Senior Pastor. Bruce is a retired Virginia Probation and Parole Officer. Since 2003 he has worked as a Licensed Clinical Social Worker with a specialty in addictions treatment. Bruce has always viewed his ministerial work at the FIL as a labor of love and as a wonderful opportunity to be of service to others.

Larry Jennings Minister of the Fellowship of the Inner Light Church in Virginia Beach
Larry Jennings was ordained in 2005 as a Minister of the Fellowship of the Inner Light Church in Virginia Beach, where he still serves on the Pastoral Council. Furthermore, he has served as the Pastoral Chair, President of the Board of Directors and as Treasurer. He is a member of the Masons, belonging to Ruth Lodge No.89 AF & AM in Norfolk and serving as their Treasurer since 2007. He is a member of the A.R.E. in Virginia Beach.
Larry served 45 years as a Funeral Director, serving families with compassion, understanding and dignity. He retired July 2020 as Funeral Service Vice President of Altmeyer Funeral Homes in the Tidewater area. He now enjoys traveling, spending time with his family, and continuing to serve families in need on a part-time basis with Altmeyer Funeral Homes. He resides in Virginia Beach with his wife Sharon. Their three daughters and sixteen grandchildren all reside in the Tidewater area and bring great joy to his life. We are blessed to have him.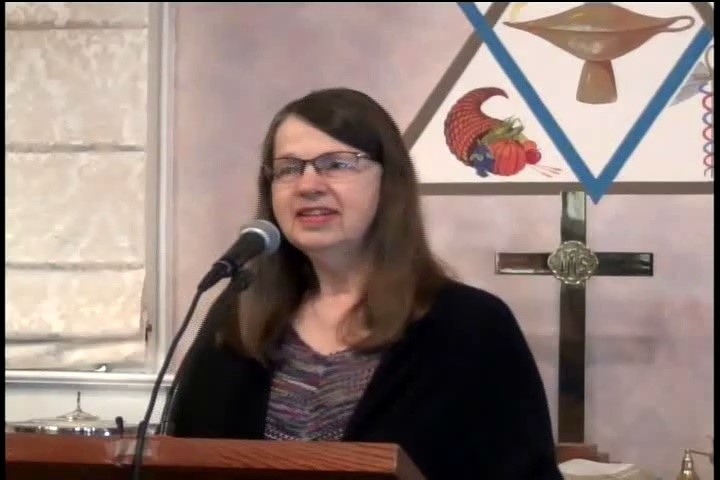 Sarah Music Minister
Sarah is a long-time member of the Fellowship and has studied the teachings of Paul Solomon for many years. Sarah was ordained as a Music Minister and helps with the music during Joy In Worship Services. Sarah's other areas of interest are working with the Altar and facilitating the Prayer Healing Experience. She loves song, meditation and prayer, as well as traveling.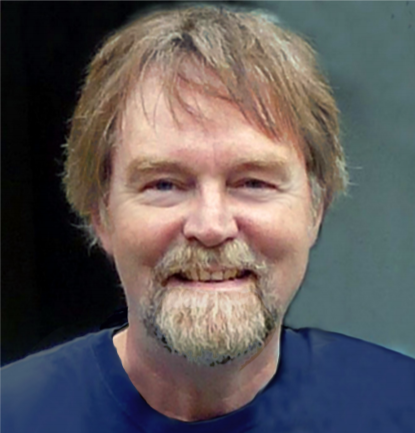 Stephen Poplin M.A., CHT, professional coach and transpersonal hypnotherapist
Stephen Poplin, professional coach and transpersonal hypnotherapist, is a sometime college instructor of philosophy and humanities; he taught these subjects, plus utopian philosophy, in various colleges in the USA and Europe. He was ordained by the Fellowship of the Inner Light in 1988.
Stephen earned a B.A. in Philosophy and an M.A. in Humanities at Old Dominion University in Virginia. His graduate emphasis was on Comparative Religions and Intercultural Studies. Stephen is a social researcher and writer; he published "Smoke & Mirrors" under a pen name, Stephen Paine, in 2006, describing mass-hypnosis and politics. In 2017 and 2018 he published "Inner Journeys, Cosmic Sojourns: Life transforming stories, adventures and messages from a spiritual hypnotherapist's casebook" – volumes one and two.
Stephen has attained the Germany federally recognized "Heilpraktiker für Psychotherapie", which is a complementary
psychotherapist designation. Stephen's professional practice includes empowerment seminars, trance-personal journeys, and body-mind-spirit integration. Stephen is a professional astrologer and an inspiring public speaker and workshop leader with clients worldwide. He is known for his compassion, insight and humor.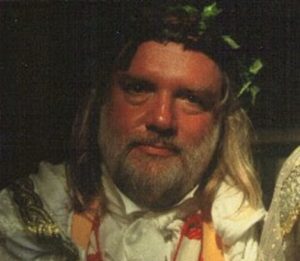 Lloyd Kremer


Sharon Solomon