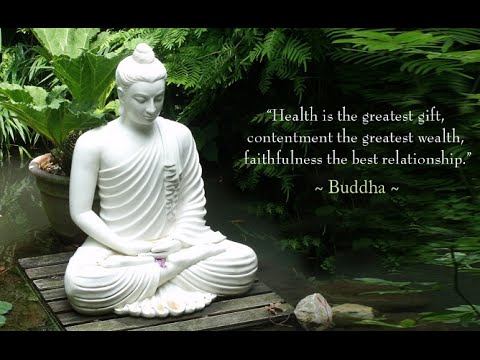 ---
This class has been Temporarily Postponed.
Please email Al if you need more information.
Thank you.
————————————————–
An Introduction to Buddhism and its Practical Application for Abundant Living
A Special Five-Week Course Starting Wednesday, August 17  / 7 to 8:30PM
 Facilitated by Upasaka Konchog Shenphen
The Purpose of this 5-week class is to give participants a better understanding of Buddhism and its application in daily life.   Sessions will provide a hands-on experience with the facilitator guiding the group to self-discovery, and how Buddhist practice can help them to live  a more peaceful and joy-filled life. The sessions Do Not seek to convert anyone to Buddhism, but rather help in understanding how to apply Buddhist practice as a tool for daily living.
Buddhists and non-Buddhists alike are welcome!
 Facilitated by Upasaka Konchog Shenphen (known to many simply as "Al")
If you are interested, email Al at:  chela_das@cox.net
****************************************************************************************************************TOPICS TO BE COVERED:
Session 1  –  August 17 / 7 to 8:30PM
Introduction

Siddhartha Gautama
The Four Noble Truths
The Eight Fold Path
Theravada, Mahayana, Vajrayāna, Zen and More, Oh, My!
Session 2 – August 24 / 7 to 8:30PM
What Buddhism is and is not
Eastern and Western Practice
The Mystical practices versus Practical
Session 3 – August 31 / 7 to 8:30PM
Are you the Buddha, for that matter who is Buddha and should you really care?
Are there Monsters in your attic and should I feed the Monkey?
Are you a Buddhist or simply "Different"?
Session 4 – September 7 / 7 to 8:30PM
The Meditation Buffet, What do I want? and will I need an Antacid?
 Session 5 – September 14 – 7 to 8:30PM
Field Trip to Buddhist Temple
*******************************************************************************************************************
About Upasaka Konchog Shenphen:
Upasaka Konchog Shenphen (known to many as simply "Al") has been a member of the Fellowship since 1988 and  has blessed us with a rich and diverse background in Interfaith Studies and life experiences.
Al's journey began with his initiation into the Sufi Order of the West, and most especially with his Initiation and Ordination in the Dharma of the Buddhist Way.  Al is also an ordained Deacon of the Antiochian Orthodox Christian Archdiocese of North America under the authority His Eminence the Most Reverend Metropolitan Philip (Saliba).
"AL" took his basic Buddhist Refuge Vows in 1990 with the Venerable Khenchen Gyaltshen Rinpoche and later his Bodhisattva Vows under the Venerable Khenpo Tsultrim Tenzin both of the Drikung Kagyu Lineage of Tibetan Buddhism. Since then "AL" has sought a deeper understanding of his vows and received his Higher Precepts under the Venerable Master Chin Kung of the Amitabha Pureland Buddhist Linage.
To this day he has many strong ties to many of his God Brothers and Sisters in these groups as well as the Sikh Dharma, Vedanta Movement, and International Society of Krishna Consciousness.
"Al" is a graduate of the Episcopal Seminary of the Caribbean where he received his M.Div. degree in 1975 and holds a Master's Degree in Counseling from Inter American University of Puerto Rico. He also attended Sussex College of the University of London at Haywards Heath, Sussex where he graduated with honors with a Single honors Degree in Sociology.