Looking to dive deeper into your spiritual practice? Itching to deepen your spiritual understanding? Check out some of the classes offered at the Fellowship of the Inner Light to do just that! Classes will be updated frequently, so make sure to check the class pages frequently / visit the Fellowship of the Inner Light on Facebook! – url: https://www.facebook.com/FellowshipoftheInnerlight
Prayer Healing Request
This experience is for anyone who feels they would like prayer or healing support. We are a group of people who attune to Spirit using the 7 Terrace method. We are given names of people who have requested prayers through the Fellowship Center, and we pray for them. Everything we pray about is confidential. If you have a prayer request for yourself or another, please contact the Fellowship Center.
The Mystery School Journal Zoom Group
When Paul Solomon still walked among us, he taught a wonderful course that he called Inner Light Consciousness. This course described several tools that could be used for spiritual growth and character development. One of these was a seven-part journal that he called The Journal Of the Mystery Schools, a journal that students could use to process their dreams, meditations, and life lessons, and to see how these things interacted. He taught a basic version of this journal for many years, and shortly before he passed he expanded it and produced a longer and more detailed version of it.
A study group that we are calling the Mystery School Journal Zoom Group currently meets by Zoom once a month to discuss how to best use this expanded version of the Mystery School Journal and to share how we are applying it in our lives.
While this is a closed group since the group has been meeting since early 2020, if you are interested in being part of a new Zoom study group, [email protected]
Prayer Healing Group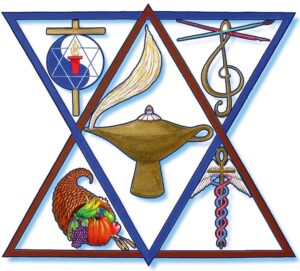 We would like to offer you the opportunity to join our prayer healing experience using Zoom online on Thursdays at 3:00 PM ET. We hold the promise that wherever two or more are gathered together in Jesus' name, there will He be in the midst of us. This is the energy that we would love to share with you. If you are interested in participating in the Prayer-Healing experience, contact us at [email protected] and you will be emailed an invitation to join us on Zoom.
     Our Church, our home.     

Fellowship of the Inner Light, 620 – 14th Street, Virginia Beach, VA 23451
Parking is available at Cooke School at the corner of 14th Street and Mediterranean.  The church is located between Mediterranean and Cypress in Virginia Beach, VA.  Parking registration with the city are available through the church. Please ask.
*    Sundays (and some Saturdays)
The Joy in Worship service starts at 10:45 with group singing, then a meditation followed by the service itself. All are welcome!
For a while we organized our special Sunday ACES programs, After Church Exploration Series, which were offered after Services. Later, most of these programs zoomed! They are now up on our YouTube channel. Information below.

May 20 – 22 – 2022 We celebrated our 50th anniversary Gathering – planned for the whole weekend! A success! Watch our videos!! > https://www.youtube.com/c/FellowshipoftheInnerLight
~ ~ ~
After-Church Exploration Series (ACES)
As of the autumn 2021 and on into 2022, we offered various special programs and groups.  ACES talks are all saved on our YouTube channel. Click here.
  *   Past ACES programs, now on our YouTube channel!
INTRO TO HYPNOSIS
Stephen Poplin, author, teacher and hypnotherapist, presented an Introduction to Hypnosis after church on October 31, 2021.  This was recorded and now can be found on our YouTube channel at https://youtu.be/_L_goWqnLiE  For further info contact Stephen Poplin at 515-708-7805  or https://stephen-poplin.com/
INTRO TO REIKI    On Sunday, Nov. 7, 2021 Bernadette Kristaponis shared an explanation of Reiki, including its origin, practice, and results after the Joy in Worship service.  The Intro to Reiki was recorded and can be found at https://youtu.be/5zcgVTtMguo For further information contact Bernadette at: 928-237-1491 or [email protected]
INTRO TO A COURSE IN MIRACLES    On Sunday, November 14, Tom Baker presented an Intro to A Course in Miracles as part of the After-Church Exploration Series (ACES).  His introduction included how ACIM came about, what it teaches, and its purpose for the world. Persons interested in doing spiritual work with ACIM can talk with Tom about the weekly group he leads at the Association for Research and Enlightenment, the A. R. E.  For further information contact Dick Dinges at (757) 575-2759 and Tom Baker at [email protected].
INTERVIEW WITH A PSYCHIC  On Sunday, Nov. 28, Brian Berry connected with us by zoom from Florida to answer the question, "What does a psychic do all day?" He focused on the approach he learned as he applied Paul Solomon's lessons about street-level life while we continue to live, to channel, heal, and connect to others.  Brian, a great storyteller, mixed in some humor and some wonder stories. There was a Q & A in the discussion. The program is up on our channel here – https://youtu.be/7V–JjMTecU  Contact Brian at (941) 704-1272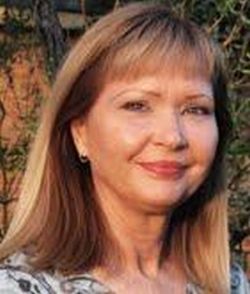 INTRO TO HUNA WISDOM     On Sunday, Dec. 5, Karie Alton will present Intro to Huna Wisdom as part of the After-Church Exploration Series (ACES).  Huna wisdom is the knowledge of spirituality held by many Native Hawaiians that dates back thousands of years, but is still relevant today.
For further information contact Dick Dinges at (757) 575-2759 and Karie Alton at (757) 822-0426.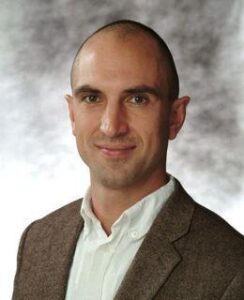 BREATHWORK
Victor Taylor, an NDEr and long-term participant at the Monroe Institute,  presented an overview of Breathwork on Sunday, December 19.   What if heaven is only separated from us by breathing? Victor Taylor has had four near-death-experiences.  He had a car crash, water intoxication, poisoning, and suffocation by the time he was 21.  He explained the ultimate truth he observed from so many near-death experiences.  Would you like to experience the pleasure of heaven at any time you want?  Listen to Victor's riveting stories and his startling revelations.  He described his transformation from a suicidal child-abuse victim to master manifester with unbelievable luck and good fortune – all from a simple breathing pattern.  No matter what your situation or condition, his technique will enhance your life! For further information contact Dick Dinges at (757) 575-2759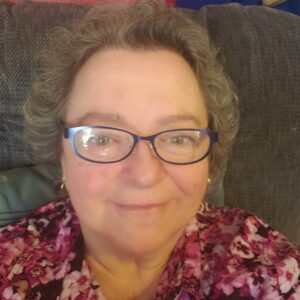 INTRO HOW-TO SESSION FOR MEDIUMSHIP 
On Sunday, Dec. 26, Jill Allbrandt led a how-to session to enable persons to begin accessing their subconscious mind consciously so that they will be able to access the Akashic Records for themselves and for others.    Afterwards, those who would like further help can coordinate a program with Jill.  For further information contact Jill at (757) 927-2979; and Dick Dinges at 757 575-2759 and [email protected]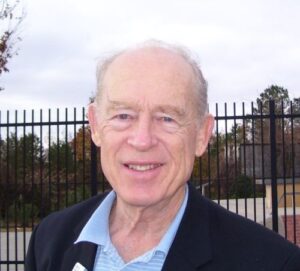 INTRO TO THE FIVE LOVE LANGUAGES
On Sunday, January 2, 2022, Dick Dinges  presented an Intro to the Five Love Languages at the After-Church Exploration Series.  The session included a summary of Gary Chapman's book, The Five Love Languages, and a workshop in which persons would be able to identify their own love language and also the love language of their spouses/partners.  This simple, easy-to-understand presentation is enough for people to apply the concepts and renew relationships.  Miracles happen!  Those who are interested could also participate in a study group that might be formed if there is interest.  Those planning to attend the session are asked to purchase the book, which can be found inexpensively priced on the Internet.  Extra copies will be available at cost at the session. For further information contact Dick Dinges at (757) 575-2759 and Richa[email protected].
Jan 30 Jill Allbrandt – Accessing the Akashic Records
Feb 6 Pegi Robinson – Her NDEs (near death experiences)
March 6 Claudia Edge – Her NDE (near death experience)
Claudia Edge, an NDEr, presented at the After-Church Exploration Series on Sunday, March 6.
Claudia Edge shared her profound NDE which occurred in 1984 when she and her baby daughter died together, and she will tell how it changed her life. She has researched NDEs and Spiritual Phenomenon for over 40 years since then, and over that time she has received many stories and parables during lucid dreaming. She shared some of those stories and parables.
Claudia has written three award-winning books including GIFTS FROM THE EDGE, a continuing series of nightly dream/ experiences in a place she lovingly calls SPIRIT SCHOOL. There, accompanied by her Spirit Guide, she was patiently given connecting pieces of the spiritual puzzle to be shared with the world through parables and short stories. Claudia has been called a modern-day mystic with an ability to pull back the curtain between this world and the beyond. Her recently released third book, WE TOUCHED HEAVEN, is a global collection of transformational spiritual experiences from 47 individuals.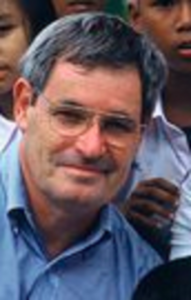 March 20 Brian Berry
"Learn from the hearts of the needy"
I said to the old ILC Guide, ". . . Expect if you make this prayer that they will come through that door. So too will come those prepared to seek wisdom, not in books, but in the hearts of the needy. You will have students then. They will not trust you because of your elegant speech or your command of techniques. They will trust you when they see you stand before the raging devil just before he quits the body and the light fills it."
That quote is from the final reading in my book. It makes an important point: we who come here and keep coming are in a Mystery School, but even though we can talk intelligently about Tarot, Astrology, etc, the real learning text is what is written in the hearts of the needy. We serve, yes, but we also learn, and we learn as fast as we can stand it.

Rosemary Thornton, NDEr (near-death experiencer) and author, was our ACES speaker on 17 April.  She shared the story of what happened to her when she died.  The best part is when she sensed a Presence with her, and she asked, "And who are you?"  The Presence answered, "You are the likeness and image; I am the Original."  She told how she was miraculously healed according to the angel's word after she chose to return to her physical body.  Her healings included cancer.  Her talk is now on our YouTube channel: https://www.youtube.com/watch?v=jahYc_F83JU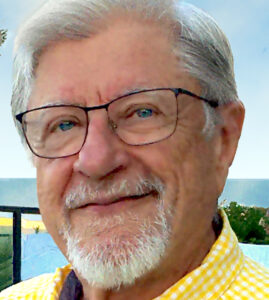 Francis Sporer
The Mind/Body Connection: Understanding your Body/Temple
Some of "EDGAR CAYCE'S HOME REMEDIES"
"The Mind/Body Connection: More Understanding about your Body Temple"
On Sunday, April 24, 2022, Francis Sporer spoke at the After-Church Exploration Series on a "BEST OF…" In this case, the Cayce/Reilly School course on the Cayce Home Remedies. He covered some remedies that often helps with problems we're most likely to have to deal with day-do-day.
Francis has been a student of the Edgar Cayce readings for over 50 years and taught this information as a Senior Instructor at the Cayce/Reilly Massage School for 12 years, as well as in other venues in the USA, as well as countries like England, Ecuador, the Netherlands and Belgium. His program has been uploaded to our YouTube channel!
For further information contact Francis at (757) 377-4313 or [email protected], and/or Dick Dinges at (757) 575-2759 or [email protected]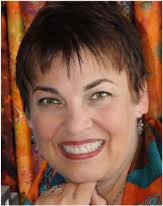 Meryl Ann Butler
How to Participate in World Labyrinth Day "Magic" with Meryl Ann Butler
ACES (After Church Exploration Series)
Sunday May 1, 2022, 12:30 – 1:30 pm
World Labyrinth Day is Saturday May 7, 2022. Participants around the world connect with each other as they walk full-sized or finger labyrinths from 1:00 pm – 2:00 pm LOCAL time, creating a rolling wave of energy surrounding the earth.
Meryl Ann Butler presented a slide workshop on how you can participate, and how that will benefit you.
The American Cancer Society states that walking labyrinths "may be helpful as a complementary method to decrease stress and create a state of relaxation."
Research conducted by Dr. Herbert Benson at Harvard Medical School's Mind/Body Medical Institute has found that focused walking meditations are highly effective at reducing anxiety and eliciting what Dr. Benson refers to as the relaxation response, which can:
Lower blood pressure
Lower breathing rates
Reduce incidents of chronic pain
Reduce insomnia
In addition, using your non-dominant hand to walk a finger labyrinth can help create new neural pathways in the brain which enhances well-being and longevity. Meryl Ann's program has been uploaded onto our YouTube channel.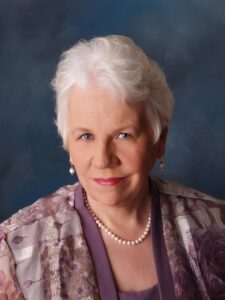 May 15 – Claire Daugherty.  She talked about her life as a psychic.  Ms. Daugherty has spoken in over 30 international venues since 2017 on her work with angels.   She's facilitated workshops in the US, the Caribbean, Scandinavia, the UK and Ireland as well as both Eastern and Western Europe.