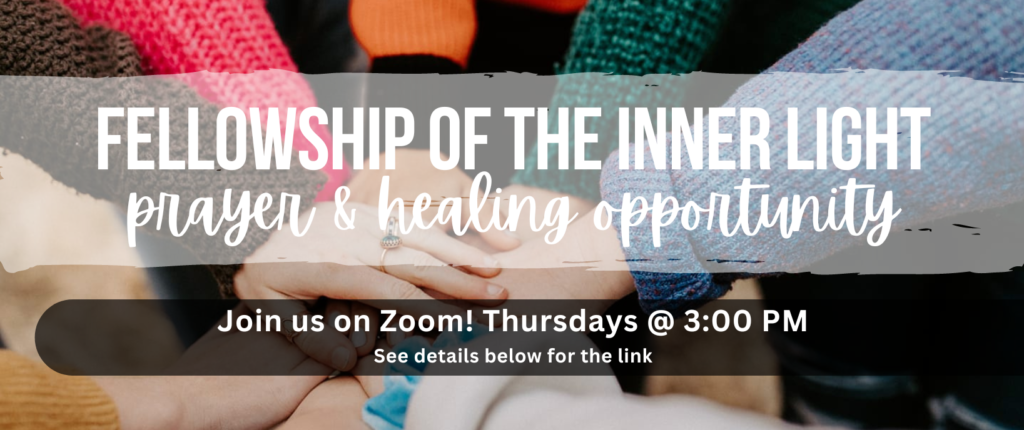 Prayer Healing Group
Facilitated by Sharon Solomon and Sarah Anderson. We offer the opportunity to join our prayer healing experience using Zoom online on Thursdays at 3:00 PM ET. We hold the promise that wherever two or more are gathered together in Jesus' name, there will He be in the midst of us. This is the energy that we would love to share with you. If you are interested in participating in the Prayer-Healing experience, contact us at [email protected] and you will be emailed an invitation to join us on Zoom. 
To Request Prayer Click Here to send a message to our prayer team.
The Mystery School Journal Group
When Paul Solomon was served with us, he taught a wonderful course called the "Inner Light Consciousness". This course described several tools that could be used for spiritual growth and character development. One of these was a seven-part journal that he called The Journal Of the Mystery Schools, a journal that students could use to process their dreams, meditations, and life lessons, and to see how these things interacted. He taught a basic version of this journal for many years, and shortly before he passed he expanded it and produced a longer and more detailed version of it.
A study group that we are calling the Mystery School Journal Zoom Group currently meets by Zoom once a month to discuss how to best use this expanded version of the Mystery School Journal and to share how we are applying it in our lives. While this is a closed group since the group has been meeting since early 2020, if you are interested in being part of a new Zoom study group, [email protected]
Paul Solomon Source Readings Study Group
Facilitated by Sharon Solomon, and will normally meet on the first Monday of each month at 2:00 PM. If you are interested in participating, please email

[email protected]

for a Zoom invitation.
The Paul Solomon Source Readings have been lauded by spiritual seekers all over the world. The Source has said, "What is given through this Source is Universal. That is, it is available for and useful for all people of every nation. These readings have never been for the consciousness of a single individual, but in every time these lips have been allowed to speak it has been for the benefit of all mankind."
We want to make these readings available to everyone. For this purpose, a Paul Solomon Readings Study Group will be held the first Monday of each month on Zoom. In the study group, which will be facilitated by Sharon Solomon and Sarah Anderson, we will read an excerpt from Paul Solomon's sacred readings and discuss it. All are welcome.