"... Understand, in the difficult situations, whether within the family or within these others … there is assistance here and guidance for those who wait… And where there is the sparrow with the broken wing, or the child fallen by the wayside, would you make the self available…
… for there are those here on inner planes whose hearts would go out to the one stumbling, faltering, and would look for a strong one, a life in the darkness, and if there would be the willingness within thy heart, then those on inner planes will guide his steps to you, though it may cause grief in your life and some pain, so will he be lifted." 
– Rev. Paul Solomon, June 12, 1973
We Love Our Fellowship Village ("WLOFV")
Through fundraising, prayer, and volunteering service – we are able to meet many needs of those in need, locally and globally, through WLOFV (We Love Our Fellowship Village). Our intentions are to help our local community members in need, as well as the global community. 
Organizations We Have Contributed To…
Judeo-Christian Outreach Center – Through several volunteer organizations in the area, the "JCOC" provides lunch and dinner to the homeless as well as housing a number of homeless who need assistance. The Fellowship serves the community of those in need of meals each year. Visit www.jcoc.org to learn more.
Outreach Africa: Lost Boys of the Sudan – Helping the global village in Africa. Outreach Africa helps with education for the relatives of the Lost Boys of the Sudan within the community and local area. Visit lostboys.org to learn more.
John Wilson & Haiti Mission – Supporting young people who have traveled from Haiti to come to work with Farmer John Wilson. They learn sustainable farming practices for use in their communities back in Haiti.
World Central Kitchen – Providing meals in response to humanitarian, climate, and community crises. "With your help, WCK will continue using the power of food to support communities in need around the world." Visit www.wck.org for more information. 
PiN Ministry – "PiN Ministry exists to Connect people experiencing homelessness to a loving God who will Heal and Restore hope." Visit www.pinministry.org for more information.
EDMARC – Provides family-centered home health and hospice for children with life-threatening illnesses through nursing, social, bereavement, and volunteer support. Visit www.edmarc.org for more information.
Interfaith Alliance at The Beach – The IAB is an informal coalition of faith based congregations, non-profit organizations, and City service providers working to address unmet needs and social justice issues through nonpartisan advocacy and initiatives. Visit the IAB on Facebook to learn more.
Virginia Organizing – Virginia Organizing is a non-partisan statewide grassroots organization dedicated to challenging injustice by empowering people in local communities to address issues that affect the quality of their lives. www.virginia-organizing.org for more information.
Virginia Interfaith Center – Engaging people of faith and goodwill to advocate for racial, social, and economic justice in Virginia's policies and practices through education, prayer and action. Visit www.virginiainterfaithcenter.org for more details.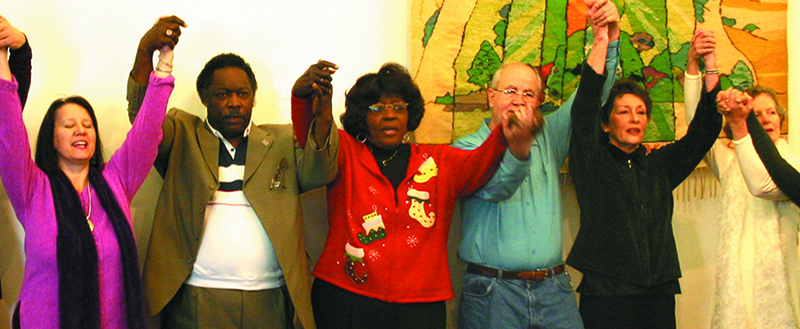 Click DONATE to Help Support the Fellowship of the Inner Light! We Thank You!