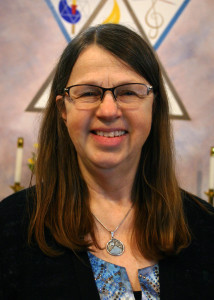 I arrived at the Fellowship in the early 1970s participating in the Sunday Services and the Prayer Group. In 1977 I left my office job to be part of the 40 Days in the Wilderness experience with Paul Solomon; after which I began working at the Fellowship full time. For approximately three years I was part of the Carmel-In-The-Valley Community in New Market, Virginia. The 70s and 80s were years rich with teachings and classes by Paul Solomon and I attended as many as I could.
My main interest is music and I love the Sunday Services for the variety of music presented and the opportunities to sing solos and participate in creative musical projects performed at the Fellowship.
Currently I am facilitating the Prayer Group at the Fellowship. I've found that meditation and prayer are important elements in my life and want to share this with our Fellowship Community.