Date/Time
Date(s) -Apr 2 2017
2:00 pm - 5:00 pm
Location
Fellowship of the Inner Light
Categories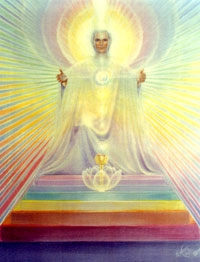 Reverend Dan Chesbro of the Sanctuary of the Beloved is an ordained minister, intuitive counselor, lecturer and teacher. In 1986 he received the guidance, "It is time to call the Priests." Having ordained nearly 17,000 people under the Order of Melchizedek since then, the stories of how it has transformed people's lives are remarkable. Whatever your calling in becoming ordained – to officiate weddings, raise your vibration, or have a transformational experience – you will experience any or all of these as well as receive an "energy boost" to enhance the work you are already doing.
Please note: It is necessary to preregister for this event. 
Please send a check for $165 made out to Laura Jackson, and mail it to:
1340 N. Great Neck Road, Suite 1272-316, Virginia Beach, VA 23454

For those who would like to attend and have been previously ordained, there is a $50 fee for the workshop portion.  If you have any questions, feel free to call 804-818-6084 or email laura@soul-action.com 
For more information, go to Rev. Dan Chesbro's new website address: http://goldenlionmedia.com/sotb/
———
Order of Melchizedek Priesthood Workshop & Ordination with Rev. Daniel Chesbro
The Order of Melchizedek is a priesthood of individuals committed to teach and/or heal the Human Condition. Priests are self-selected, and their ultimate commitment is between God and themselves. There is no dogma, no hierarchy. Everyone is welcome.
Learn a history of the priesthood, as well as who and what is Melchizedek. Also, the legal ramifications in becoming a priest allowed to perform weddings, baptisms, sacred rituals, and ceremonies.
After the required class, the ceremony follows. The Ordination itself is a brief and sacred ceremony with universal, yet also individual impact.
Dan offers this special workshop for Priests, at which time he will speak in detail about the history of the Melchizedek energies and incarnations, detail the story of the Priesthood, and answer some of the questions most of us have had:
Who and what is Melchizedek and the Priesthood of Melchizedek?
Where did it begin, and what is its purpose and function in The Age of Aquarius?
What are the legal ramifications and requirements in becoming a Priest?
Can you do weddings, funerals, baptisms?
Where do you go to get guidelines and the right information for doing rituals and ceremonies?
What books and ancient traditions should you consider reading and studying?
What is the connection between the Kabbala, The Book of Job, The Principle of the Law of One, and Melchizedek?
What about the ancient Essenes and The School of the Prophets in today's society?