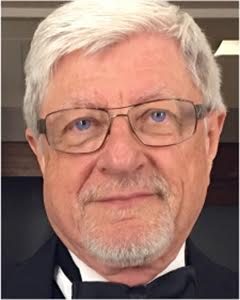 Francis Sporer, B.S., M.A., CMT
Francis has been a student of the Cayce information since 1967, following an "enlightenment" experience with overtones of a Near Death Experience. A college art professor in Missouri for 17 years, he has also taught at A.R.E.'s Atlantic University, Cayce/Reilly School of Massotherapy, in Europe, the United Kingdom, South America, and in diverse places in the USA. He studied art in Glasgow, Scotland as a Rotary Fellow and massage with Dr. Harold Reilly. As a professor he was selected as an Outstanding Educator of America, received the Beaumont Distinguished Professor Award for excellence in teaching, and was named to Outstanding Young Men of America. He served as founding art director of Venture Inward, A.R.E.'s membership magazine, for 23 years. His "visionary art"-style metaphysical paintings "The New Man" and "The New Woman" are well-known.
 Elizabeth Marlow
 Elizabeth Marlow is an internationally-known speaker and seminar leader, transpersonal teacher, storyteller and intuitive counselor. She is author of Handbook for the Emerging Woman, Jumping Mouse: A Story about Inner Trust, and co-author with Joseph Rael (Beautiful Painted Arrow) of Being and Vibration. Soon to be published is Walking with a Cosmic Dancer: Stories Gathered along the way. Her books have been translated into eight foreign languages. 
 During her travels to Europe (sixty teaching trips!) and the United States she has presented to a wide range of audiences, including: Women and Power Conference (London), Mythic Journey Conference (Atlanta), International Day of the Woman (Madrid), and the 2000 International Peace Conference (The Hague).
Elizabeth serves as a guide to many on their spiritual journey and empowers others with a new sense of their authentic selves.
 Carol Bush, M.S.W., L.C.S.W., FAMI
Co-Founder and Co-Director of Atlantis Institute for Consciousness and Music, Fellow and Primary Trainer of the Association for Music and Imagery. A pioneer in this method, Carol was certified in 1979. She is a leading practitioner and teacher of The Bonny Method of Guided Imagery and Music, as it is formally called, and maintains a busy schedule, teaching in North and South America, Europe, Korea, Japan and Mexico.
 Her more than thirty-five years of clinical experience have included a variety of mental health settings, and private practices in Florida and Virginia. Her book, Healing Imagery & Music: Pathways to the Inner Self, is currently available from Amazon.com. She is also published in the AMI Journal, The Arts and Psychotherapy, The Mozart Effect, and The Whole Mind. One of Carol's areas of expertise is in the field of symbology – working with dreams, the symbolic content in GIM sessions as well as in mandala drawings. She has developed a copyrighted diagnostic testing instrument, Circles of the Self,® LLC, which is especially effective for testing progress in psychotherapy.
 John Krysko, DD
Ordained as an interfaith minister in 1981 by Paul Solomon, John received his Masters in Divinity, and Doctor of Divinity from All Faiths Seminary International in NYC. AFSI was founded by Rabbi Joseph Gelberman, an early pioneer in interfaith work and a colleague of Paul Solomon. John's interest in interfaith work led him to form his own church: All-Faiths Grace Church in Westchester, NY. He has served on numerous interfaith and non-profit boards, including an ongoing 14-year participation with the Interfaith Center of NY, an offshoot of work begun at the Cathedral of St. John the Divine. John's particular focus is on Faith-Realization, and the balancing of maintaining a physical presence in the world with a spiritual orientation. He continues to work as a financial and business adviser, as well as a spiritual counselor and teacher.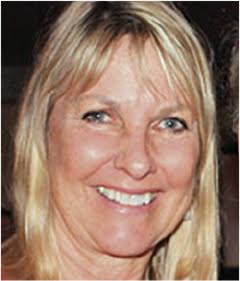 Annaleah Atkinson
Annaleah Atkinson has been an ordained Fellowship of the Inner Light minister and an Inner Light Consciousness (ILC) guide since 1976. She holds a M.Ed. from the College of William and Mary in Williamsburg, VA. Currently she lives with her husband, Joshua, also a FIL minister on Kaua'i, Hawai'i. She is a coordinator of the Kaua'i Interfaith Cooperation Circle, one of the more than 830 world-wide Cooperation Circles which make up the international United Religions Initiative (URI).
 Dale Allen Hoffman
Dale's work awakens the profound transformational qualities of consciously intoned ancient and indigenous sounds, tones and languages on activating states of deep Presence and sound healing. Dale's focus is not simply on words or languages, but rather on the Gnostic experiential core of how to consciously live a richly mystical life from the inside out. He is not simply a translator so much as he is an activator – a healing voice for awakening, by showing us how to bring the ancient Gnosticism of The Yeshua (Jesus) Teachings into the deepest spaces of our mystical heart, transforming our consciousness right down to the deepest elements of energetic and Tantric alchemy.
 Among his many published audio and DVD programs is his book Echoes of an Ancient Dream: Aramaic Toning on the Path of Light, which is a soul journey back to the beginning of the primal vibrations of Life Itself. In the book, Dale guides us into the process of toning the Aramaic words of Yeshua to activate lucid states of alert, ecstatic Presence.
 Tara White and the Playback Troupe
Tara White, director of the new Playback Theater of the Inner Light, has 20 years experience with Playback and extensive Psychodrama training. Tara White is a Counselor In Residence (CIR) at The Fellowship Center with Masters degrees in both counseling and transpersonal studies. She looks forward to sharing this creative process with attendees at the FFG.
 Clarice DaMota
Clarice DaMota was born in Brazil, but was exiled because of the military coup of 1964. In Mexico she started learning about holistic health, use of medicinal plants and native Mexican lore. Back in Brazil she lived and worked with her native tribal group, began learning about shamanism, spiritual healing and native medicine. She then studied Peruvian shamanism at the Institute for Hypnotherapy in California, and with The Four Winds Society. She is available as a certified clinical hypnotherapist at her Surrender to Serenity home office, where she also sponsors a monthly "shamanic drum session" for peace and unity in the world.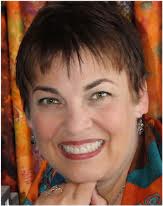 Meryl Ann Butler
Meryl Ann Butler is an artist, author, labyrinth builder and owner-operator of Ocean View Arts studio and art school in Norfolk. She has written and edited several published books, with several more in the works. She is Managing Editor of OpEdNews, where her articles and other contributions have had over 1.5 million views. Her focus areas include the arts, the power of the feminine, and positive mental attitude.  She has offered workshops on the Divine Feminine for over two decades, and continues working on her series of art quilts on the divine feminine in multicultural mythology.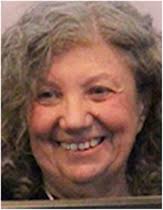 Sharon Solomon
Sharon Solomon is the wife of the late Paul Solomon and has taught with him around the world. She recently returned to Virginia Beach where she serves as an alternate on the Fellowship of the Inner Light Board of Directors and continues to share Paul's teachings. She comes to us today freshly back from her latest teaching journey to Japan.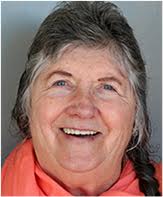 Rev. Sally Perry
 Rev. Sally Perry was ordained a Minister of the Fellowship of Inner Light by Paul Solomon in 1992. Also, in that year she was made a Medicine Woman, known as Spirit Medicine, by Joseph Rael, Beautiful Painted Arrow in his first Sun/Moon Dances. In 2008, she was initiated as Swami Satchidanand by Yug Purush Swami Paramanand Ji. Her spiritual journey has led her from Virginia Business Woman of the year in 1984 to a head of a not-for-profit organization dedicated to taking impoverished children off the streets in India, where she lived on-and-off for 6 years. Her life purposes are to teach peace, forgiveness and healing to create a better world, and to live a life of service to all.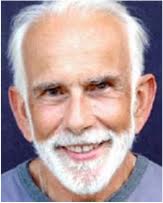 Robert Krajenke
Robert Krajenke is minister and spiritual counselor whose interests include prayer, poetry, meditation and fostering an atmosphere of unconditional love. He is the author of Edgar Cayce's Story of the Bible, Spiritual Power Healing Hands, The Majical Years of Yeshua and For The Beloved, a book of his poetry. He will soon publish a book of stories about animals in the Bible, Footprints on the Water. Robert lives in Virginia Beach with his Chihuahua companion, Dolly, and memories of Molly and Cassie.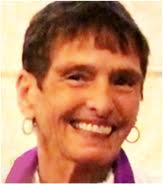 Cynthia Funk
Cynthia Funk was a high school teacher in New York when she first became aware of the early feminist consciousness which was reemerging in social awareness. Later, on Virginia's Eastern Shore she operated a craft shop featuring work by women, was employed as a social worker, welcomed an 18-month old daughter from El Salvador into her household, and began study for a Master's Degree in Social Work. For 25 years she was an Outpatient Mental Health Therapist.
Ordained a minister of the Fellowship in 2005, she believes that our purpose on the Earth Plane is to learn to live as divine beings, within our Oneness with God and ALL THAT IS.