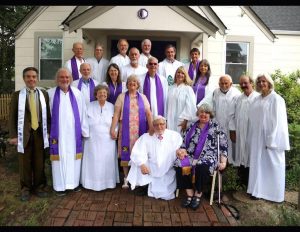 The Magic Continues……
The Family Gathering 2017 has happened!A Big Thank You goes to Jerry Teplitz and the Family Gathering Committee and to all volunteers and attendees who made this a wonderful event!
The Family met with old friends and met new friends. The Divine Feminine was explored in many expressions. We can share more stories later.
There are two pictures on this page that were taken by Francis Sporer. Francis is offering these pictures for anyone who would like to order one. The first one is at the top of this article. This was taken after the ordination of Lloyd Kremer. There were 20 FIL minsters gathered in that picture. On Saturday at lunch, Francis photographed the attendees who were there at the time.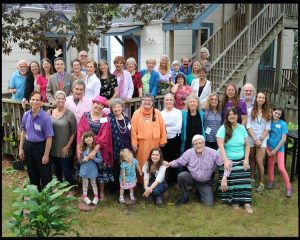 The pictured can be requested in larger format from Francis Sporer by email only. The charge will be $10 for the picture and $5 additional if Francis has to mail it. For any questions and to order the pictures you may email Francis Sporer at: tingo123@aol.com
Let us carry on with this wonderful energy from the Family Gathering as we go about our lives. Love goes wherever we are. Love blesses our homes, relationships, work, play, and all activities of life. We are loved and loving!