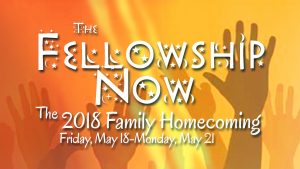 Our annual event that brings together lightworkers that accompany and support
each other on their soul's present earthly sojourn. Intriguing, entertaining, enriching
and socially interactive events fill the weekend. Plus great food! Come join in for
your spiritual (or "energetic") boost to get through the coming year!
SCHEDULE
Friday, May 18
12:00 to 2:00
Greetings and Registration
2:00 to 4:00
Salon with Joshua Atkinson:
A walk together in the Green Terrace
See below
4:00 to 6:30
Break and Socializing
6:30 to 8:00
Potluck Dinner
brought by Virginia Beach Family
8:00 to 10:00
Entertainment with
Clarissa and Warren as coordinators
10:00
Socializing
Saturday, May 19
9:00
Group leaves for 11:00
wedding on Eastern Shore
Visit the official wedding site:
AngelicaAndRandy.minted.us
FIL opens, snacks served for
people not attending wedding
11:00 to 4:00
Rev. LaKota OneHeart
6:30 to 8:00
Pizza Dinner
8:00 to 10:00
Each person tells us how they came
to the Fellowship and something about
what they are "Doing Now."
Possibly other questions will be added.
They will be timed, from three to ten minutes depending on how many people come.
10:00
Socializing
Sunday, May 20
10:45 to 12:00

            The doors will open at 9 a.m. We will serve a light continental breakfast of coffee, juice and light snacks. Our Seven Terrace to Higher Consciousness Meditation will be at 10:30. Our Sunday Service will begin at 10:45.

"I Have A Treasure I Want to Share"

With Brian David Berry

            Brian will share his experience of "The Temple Beautiful" as introduced in the Inner Light Consciousness Experience by our Founder, Paul Solomon. Brian, who has shared the ILC Experience around the world, has made the Seven Terraces Meditation a part of his daily life for the past 40 years. As part of the Homecoming Weekend, Brian has done a trance reading on the Fellowship Now and in the Future. He will reveal his insights as a part of his presentation today.  We look forward to hearing his wisdom! An opportunity not to be missed!

A pot luck will follow immediately after the Sunday Service.

Everybody — Bring Food!  

2:00 to 5:00

The Fellowship Game

With Annaleah Atkinson, From 2 to 5 p.m.

                When people come together with God in their midst, miracles happen – so expect a miracle when you join with your Fellowship Family in the Fellowship Game. Annaleah Atkinson, creator of the Fellowship Game, has been a part of the Fellowship Family for more than 40 years. The game first appeared to her in a dream as a deck of "Inner Light Consciousness Toolbox Cards." ILC is a guided experience in spiritual evolution created by our Founder, Rev. Paul Solomon, which Annaleah has shared around the world. The Fellowship Game is designed to give guidance in answers to questions formulated by the player through affirmations and quotations derived from many different religions and world teachers.

5:00 to 7:30
Dinner and Free Time
Everyone on their own,
and we will put out leftovers
7:30 to 9:30

The Fellowship Now!

With Lloyd Kremer, From 7 to 9 p.m.

                Tonight we have a special treat to hear the insights of Lloyd Kremer. Physicist, computer expert, Egyptologist, UFOlogist, Reiki Master and sound technician, some call him "Merlin" and others call him "Mr. Google" for his knowledge, wisdom and intuition. Lloyd will share his perceptions of the Fellowship Now! and Where Do We Go From Here? Don't miss it.
Monday, May 21
9:00 to 10:30

A Spectacular Breakfast!

With Heidi Gibson

            Those of you who have joined us for The Fellowship Village meals after Sunday Service know how delicious the food is that is planned and prepared by Heidi. Here is another Spectacular Menu by Heidi, this time for breakfast!

                We will have a Full Breakfast Bar from 9 to 10 a.m. including coffee, tea and juices.

                Here is our Unique Menu of Healthy, Organic Breakfast Treats:

Baked Oatmeal With Fruit
Breakfast Casserole with Eggs and Vegetables
Omelet in a Crockpot Breakfast
Corn Tacos with Vegetable Filling
A Banana Split Breakfast with Yogurt (Sorry no Ice Cream!)
Boiled Eggs, Fresh Fruit, Coffee Cake and Muffins

10:30 to 12:00

Future of the Fellowship

With Jerry Teplitz

From 10 to 12 p.m.

 

                Jerry Teplitz has been working with a group of the Fellowship Family for the past year discussing plans for the Future of the Fellowship. This meeting is your opportunity to add your suggestions, ideas and insights in planning for the Fellowship in the coming years. If you are interested in becoming more involved as part of our Fellowship Family, please come!

                Included on the Future of the Fellowship Committee which meets via conference call monthly are: Annaleah and Joshua Atkinson of Hawaii; Brian David Berry of Florida; David Crowley of Connecticut; Stephen Haslam and Robert Pennington of Houston, Texas; Larry Jennings, Robert Krajenke of Virginia Beach, Virginia; John Krysko of New York; and Judith Van Cleave of Staunton, Virginia.

We will end our Homecoming, Fellowship Now!

With a Closing Circle of Song and Prayer.
Friday Salon, with Joshua Atkinson
The Friday salon will be a walk together in the Green Terrace, as originated in the 7 Terraces by Paul. For anyone not familiar with the 7 Terrace meditation, it would be well to spend time exploring it as a prerequisite.
The primary focus of our walk together is to allow our Inner Teacher (Godself, Christ within, True Identity, Higher Self) to guide our consciousness to an experience of Love and Loveability. Lightheartedness, remembering who we are, and allowing the natural expression of Love's Presence will be the key components for our sharing time. Everyone will have an opportunity to share their experiences if they wish.
Joshua Atkinson began his Fellowship journey in 1977. He worked as staff and as an ILC guide, led the Carmel Experience, was ordained as a Fellowship minister, and for over thirty-five years been a counselor. He and wife Annaleah live on Kaua'i and are avid students of A Course in Miracles.
The Fellowship will remain open until everyone leaves
COST: There is no charge for this event.
All are welcome! Love offering will be accepted.
All meals will be potluck. (We always have
lots of luck in that regard!
LOCATION: 620 14 th Street • Virginia Beach, VA • 23454
PHONE: 757-428- 5782
EMAIL: Please e mail the office  info at FellowshipoftheInnerLight dot com to let us know if you  plan to attend to  give the committee an estimated count
MORE INFO HERE:
http://www.fellowship-events.com/homecoming/